KEEP THE WORLD GREEN
Battery waste is generated at an alarming rate across the globe, posing a significant risk to the environment if not managed responsibly. Bergsoe Metals Co. Ltd is committed to addressing this challenge by employing cutting-edge technology and environmentally-friendly processes to recycle battery scrap. Our state-of-the-art facilities transform these materials into a diverse range of high-quality lead products, while prioritizing the safeguarding of our planet.
Bergsoe Metals Co., Ltd stands at the forefront of secondary lead manufacturing, driven by our mission to preserve the environment through the dedication of our skilled team and the utilization of advanced green technologies. We strive to generate value for both society and industry by transforming battery waste into an array of valuable products, including pure lead, lead alloys, recyclable plastics, and reusable clean water.
Our pure lead and lead alloys are repurposed for use in new batteries that fuel our automobiles and power various industries. The recycled plastics are converted into an assortment of products, while the treated water is judiciously integrated back into our production processes, exemplifying our commitment to sustainability and environmental stewardship.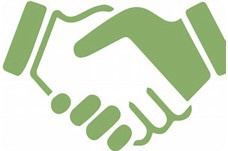 Why Choose Us
ECO-FRIENDLY FACILITIES & ADVANCED TECHNOLOGIES WITH OUR HIGLY EXPERIENCED TECHNIQUE AND TRUST WORTH PRODUCTS & SERVICES.
WE ARE CERTIFIED WITH ISO 9001:2015; ISO 14001:2015; ISO 45001:2018
OUR HIGHT QUALITY PURE LEAD PRODUCTS WITH BRAND NAMES XINXIN.BML99.994 AND BML PB99.97 ARE BOTH REGISTERED UNDER LONDON METAL EXCHANGE (LME)
Our advanced Battery Scarp breaking system and refining facilities turns the Lead-acid battery scrap and other Industrial waste into different Lead products and clean water which is reused repeatedly in the factory.
Employing state-of-the-art air filtration technology, our facility effectively captures and filters any potentially harmful emissions, including smoke and particulate matter, preventing their release into the atmosphere. We are dedicated to ensuring that all discharged air is clean, safe, and conducive to maintaining air quality standards, thus promoting a healthy environment for current and future generations.
Our products
High Quality Pure Lead Pb≥99.994%; Standard Pure Lead Pb≥99.97%; Lead Alloys; Lead Coils
Gallery
Our Awards and Certifications
We are happy to work with you
If you have any question or inquiries, feel free to contact us. We are pleased to connect